Darwin Garage Doors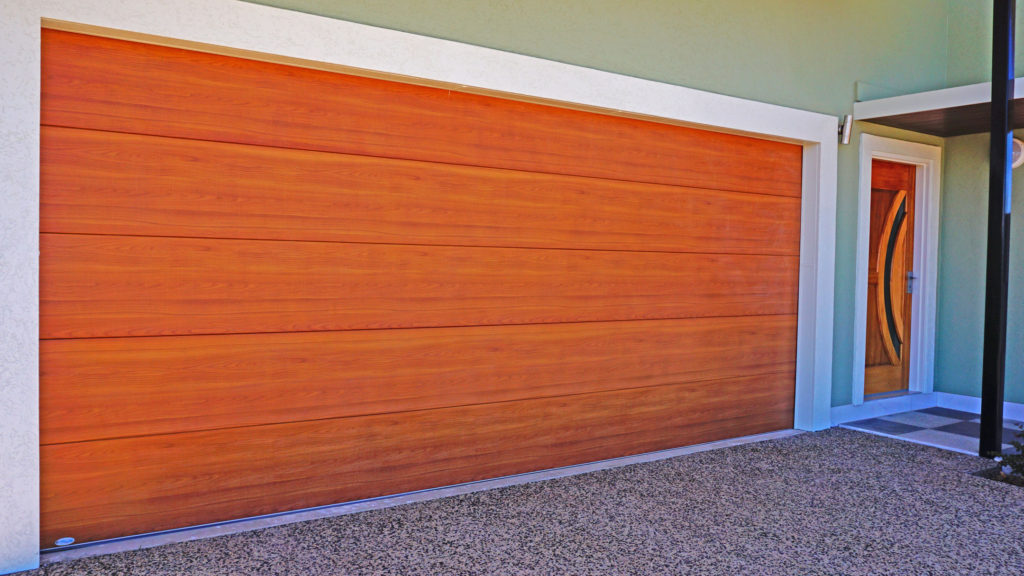 Protect your family, possessions, and vehicles from the elements with quality, garage doors and roller doors, chosen to suit Darwin conditions. Dunwrights Doors and Gates also has solar-powered motors available if you live away from mains power.
Just picture your home when it has a quality garage door installed; your street appeal will get a boost, giving your home a modern, attractive look which is important for maintaining resale value.
That's why we argue that a good garage roller door is a "highly functional investment".
Consider how a strong garage door can add extra security to your home; when you close it you are locking out the world!
Add our remote control door openers and your roller door makes your life not only safe but VERY convenient.
Just think, no more juggling keys and dashing through the rain during an afternoon downpour!
Smart garage doors are a smart move
Dunwrights Doors and Gates supplies, installs and maintains, garage doors equipped with sensors.
This means that our garage doors stop automatically whenever they sense something in their path.
In the situation where the roller door is accidentally triggered to close when your child, car, or pet are in the way, the door will stop.
It's why we call them smart roller doors!
Garage doors professionally installed in Darwin with friendliness and an ironclad warranty
It's one thing making a decision to install quality roller doors in Darwin, it's another thing finding tradies who are polite and professional.
This is where Darwin Doors and Gates makes all the difference.
We believe our industry needs to evolve to keep pace with your expectations, so that is what we've done. Have a look at this story for more background on why Dunwrights Doors and Gates should be your trusted installer of roller doors.
Apart from our team turning up on time and giving you quality service, Dunwrights Doors and Gates roller doors clients can take advantage of our Premium Gold Package Extended Manufacturers' Warranty.
With all new roller doors installed in Darwin and Palmerston, we can offer extended manufacturers warranty on the door and lifetime warranty on the motor with our upgraded premium gold package – with yearly servicing you can dramatically increase the longevity of your opener or door and save money not having to replace.
Our Premium Gold Package has been working well with real estate and landlords and high traffic properties.
Darwin Garage Door Products and Services
Dunwrights Doors and Gates are your professional and trusted choice for installing and servicing
Commercial garage doors
Smart garage doors
Remote garage door openers