NT Home Improvement Scheme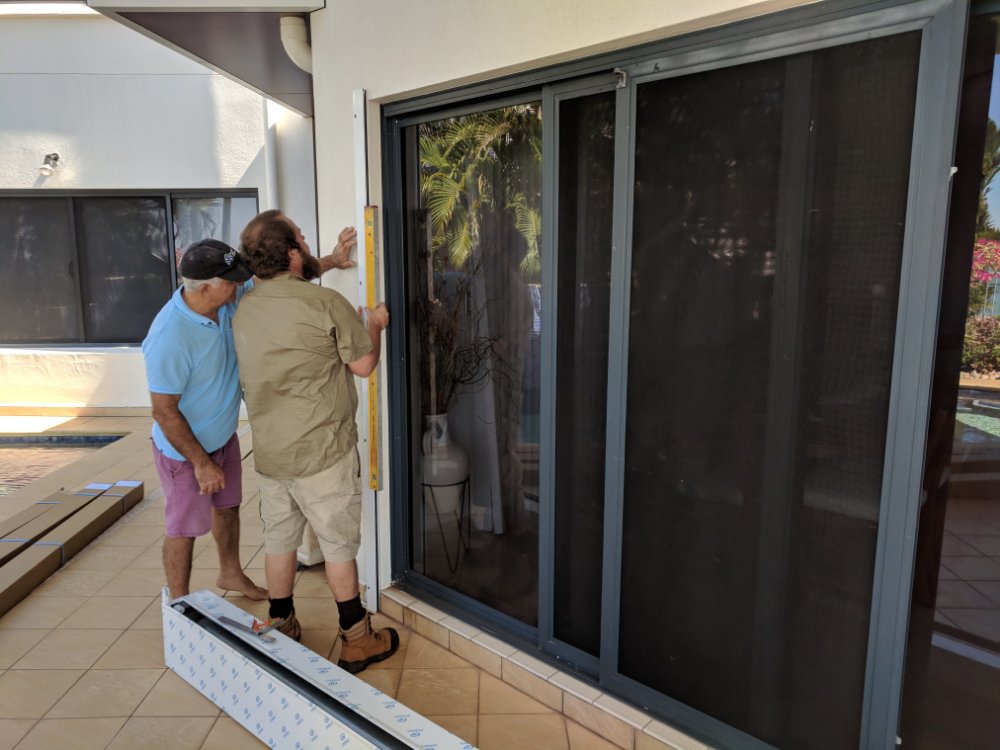 Did you know you can upgrade your property with roller doors and automatic gates as part of the NT Home Improvement Scheme?
If you're quick, you'll get a voucher to get a "screwdriver ready" project or two completed around your home. Only 5,000 will be funded. This means those jobs involving physical improvements to your land and / or buildings, and repairs and maintenance services can be done, provided you choose from locally-based companies that employ local tradespeople.
And Dunwrights Doors and Gates is one of those companies.
What can you do with the NT Home Improvement Scheme?
The NT Government is making its grant available so you can improve or renovate your property while also feeding work through to our local economy.
The scheme operates on a voucher system, with you receiving either:
a voucher worth $4,000 if you tip in at least $1,000 of your own money, or
a voucher worth $6,000 if you tip in at least $2,000 of your own money.
Here are some of the projects we could help you with.
Add automatic gates to the front of your property so you can arrive and leave home in the rain, without having to get out of your car in a tropical downpour.
Upgrade your current sliding gates with a solar motor, so you can still access your property conveniently, even during blackouts.
Add to the capital value of your home and increase its street appeal by adding or upgrading your roller doors to some of the latest, sturdy, and attractive designs, chosen by Dunwrights Doors and Gates for their suitability in the Top End.
Create an instant entertainment area with some of our automatic awnings and shades, so you can get the most out of the NT lifestyle. Whether they're covering a pool or just creating a great space for play time, our awnings and shades can be fitted with automatic rain and wind sensors so they can retract and stay safe when the weather changes – as we know it does, often, especially in the Wet Season.
They are just some of the projects you can use your home improvement scheme vouchers for, in conjunction with our local, friendly, and expert team of professionals, here at Dunwrights Doors and Gates.
Who qualifies for the NT Home Improvement Scheme?
The NT Government has all the fine details on its Home Improvement Scheme page, however, here are the main points to help you work out if this is for you.
Northern Territory (NT) homeowners are eligible to apply for one property. This includes owner-occupiers and investors. Owners of multiple properties can carry out improvement works to one home only. If a property has more than one owner, only one can apply under the scheme.
Each voucher is valid for a period of three months and can be used to complete one or two jobs.
All applicants must be residents of the NT.
This scheme only applies to homeowners under a free-hold tenure or long term lease-hold, which is treated as though it were free-hold.
The full terms and conditions will be available online on 30 March 2020.
How to apply for the NT Home Improvement Scheme vouchers
UPDATE: THIS SCHEME IS NOW CLOSED
From Monday 6 April 2020 we will be underway officially as one of the tradies and businesses taking part in this scheme.
Once you've talked to us and we've arranged a quote you're happy with, you then apply online to receive a unique voucher.
Once the work is done, you pay us for the work, using the voucher as part payment. You must give your voucher to the us so that we can be paid by the Department of Trade, Business and Innovation.
And the good news is, we've helped many families use similar schemes before, so we'll see you through and make sure the whole approach is "done right".
Let's start the ball rolling
There are some particular steps you need to follow when applying for the NT Home Improvement Scheme and we'd be happy to answer your questions if you get stuck.
Use the contact form or call us, and we can get the ball rolling so you can enjoy the benefits of your renovation vouchers as soon as possible.