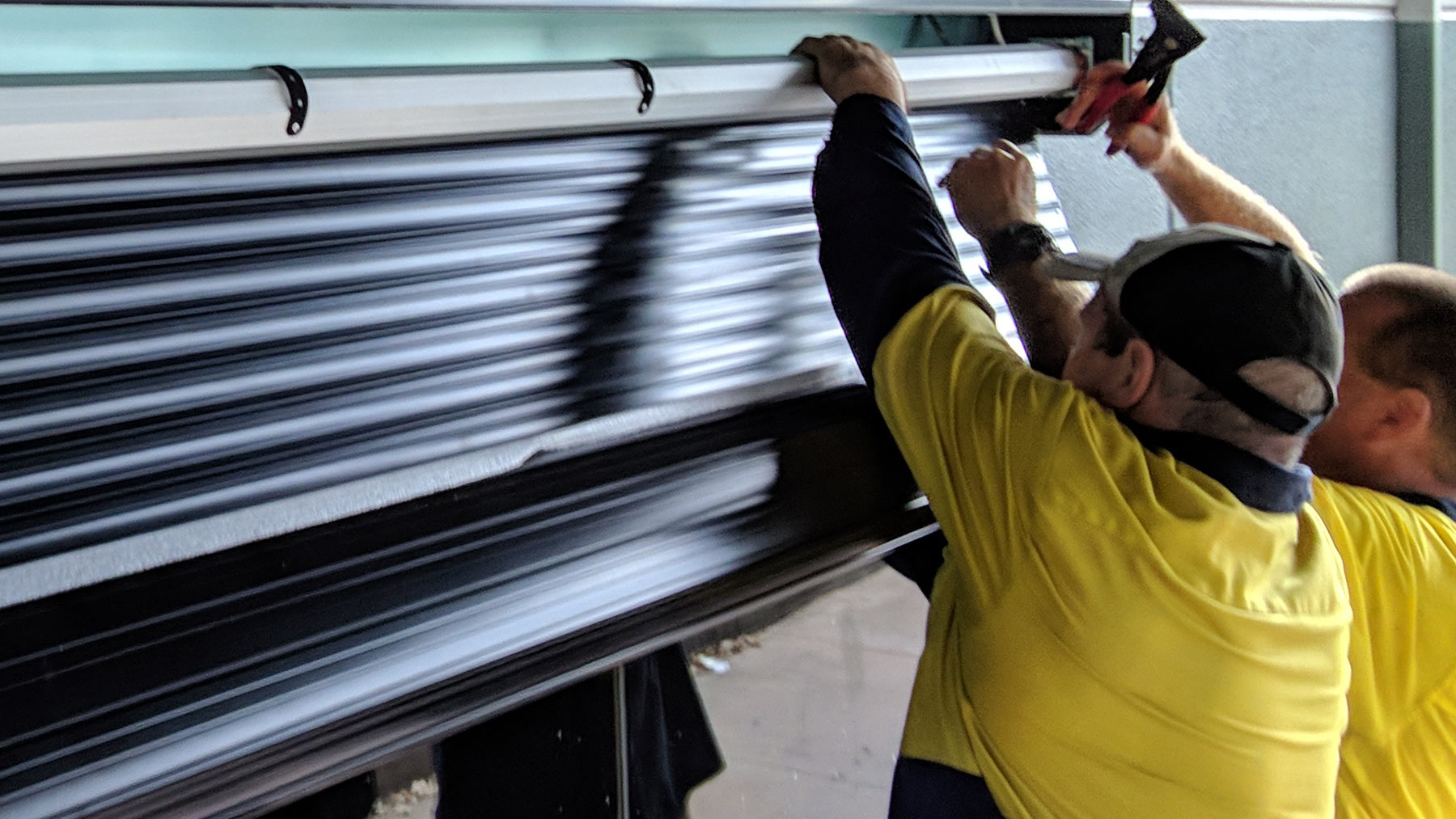 Window Shutter Benefits
Privacy and security
Better temperature control
Wind and rain sensors
Noise reduction
Cyclone proof
For privacy and better security, window shutters are a fantastic option.
What's more, window shutters also bring additional benefits such as better cooling for your house and totally remote operation,
Talk to us about how we can connect your window shutters to wind and rain sensors, so you'll never have to rush home to close the windows.
And if you're a shift worker or a light sleeper, you'll love how our window shutters can offer complete light block out. We bet that's making you feel more relaxed already!
It's not just light. You'll even notice a 50% reduction in noise when you them; which is the stuff dreams are made of.
For a great nights sleep Dunwrights Doors and Gates are a perfect choice for both new installations and retrofit situations, and they are full cyclone DTC (deemed to comply).
Darwin Window Shutter Experts
Dunwrights has more than 15 years experience in the industry and is known for its high level of service.
Throughout,  Dunwrights has continually streamlined and upgraded its standards and work practices to suit the needs of clients, and this quest for creating the most trusted and professional organisation in the Top End will never rest.
We stand behind our work and stand behind our mistakes as well, which is why we offer our unique, extended warranties and servicing agreements so you know you are in safe hands!